I got this idea from a picture I saw on etsy that has been floating around pinterest like mad. She charged 25.00 for one headband,that was a little much for me so I decided to just make my own!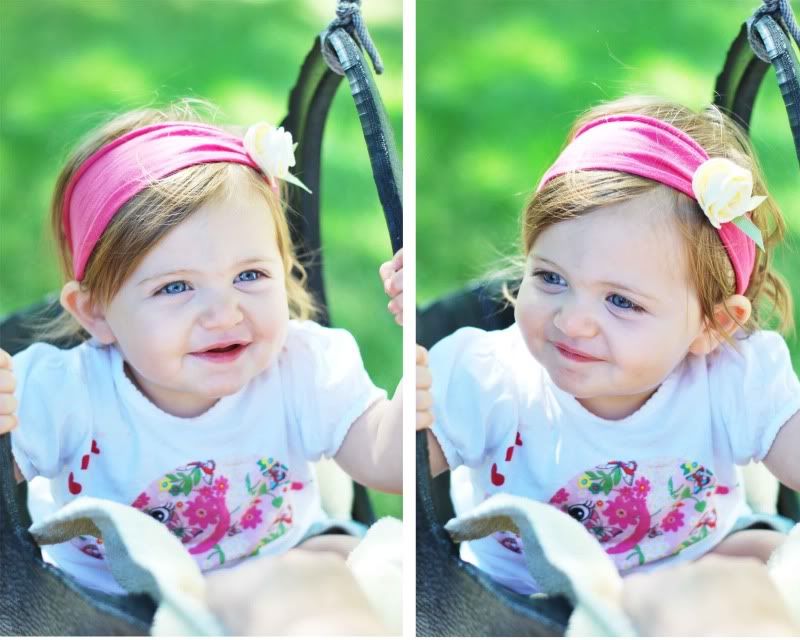 So, me and my mom went to D.I and bought some stretchy shirts. you have to make sure they are the right kind of stretchy for them to work, not just an old t-shirt.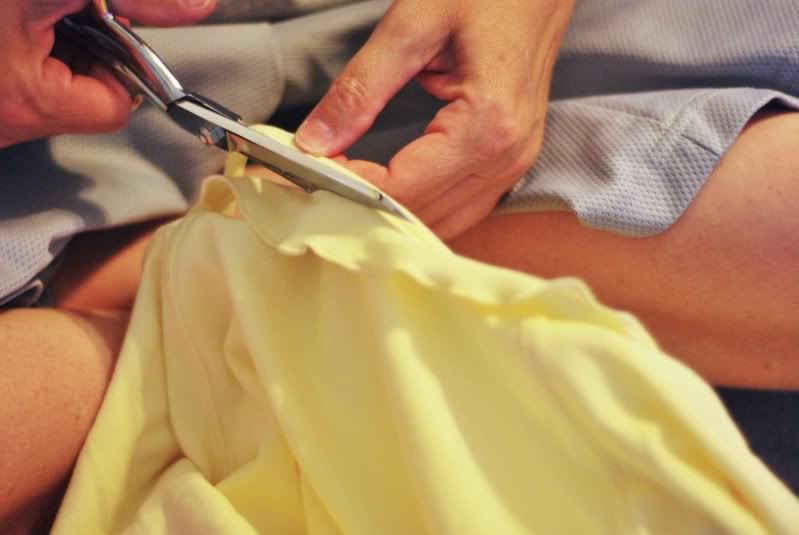 lucky for us this shirt already had a ruffle on it to cut off!
but if your shirt doesnt, cut a piece off for the flower and sew or serge a tight zig zig stitch around the sides.
then sew a running stitch and pull the bottom string to ruffle it together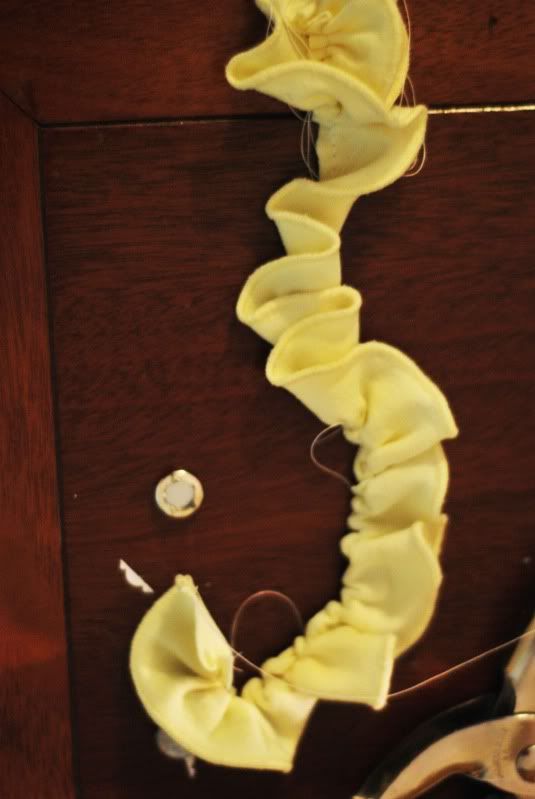 roll it together to make the flower
measure the size you want to make your headband. ours was about 3 inches thick
and about 16-18 inches long. depending on your childs head size.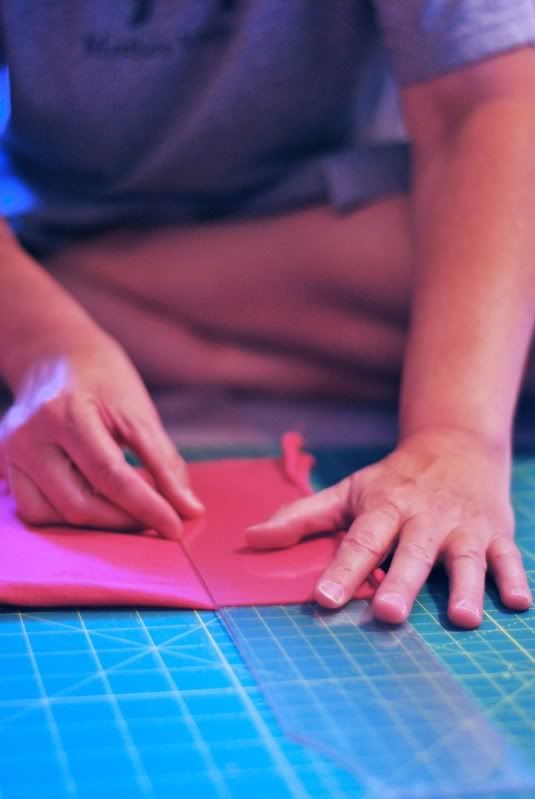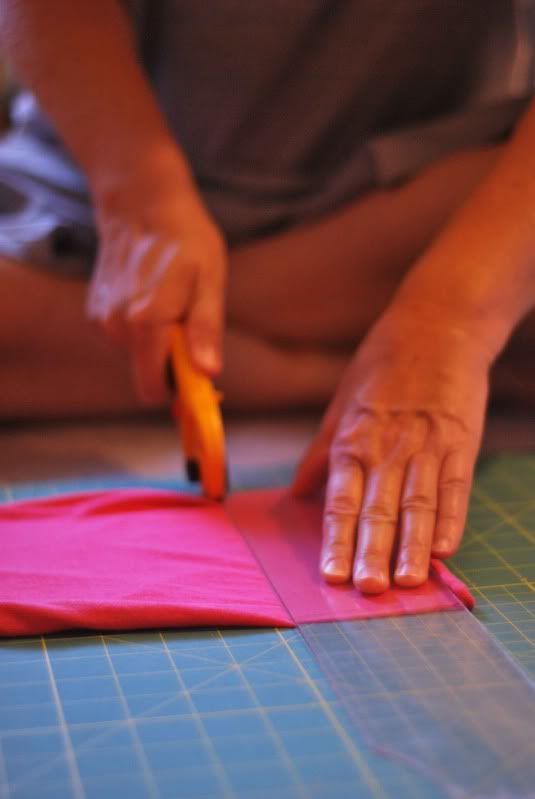 turn the shirt inside out and sew together.
scrunch the fabric together and stitch down the center
then glue the leaf and flower on! we forgot to buy a green shirt to make the leaves so we just used ribbon and it still turned out cute!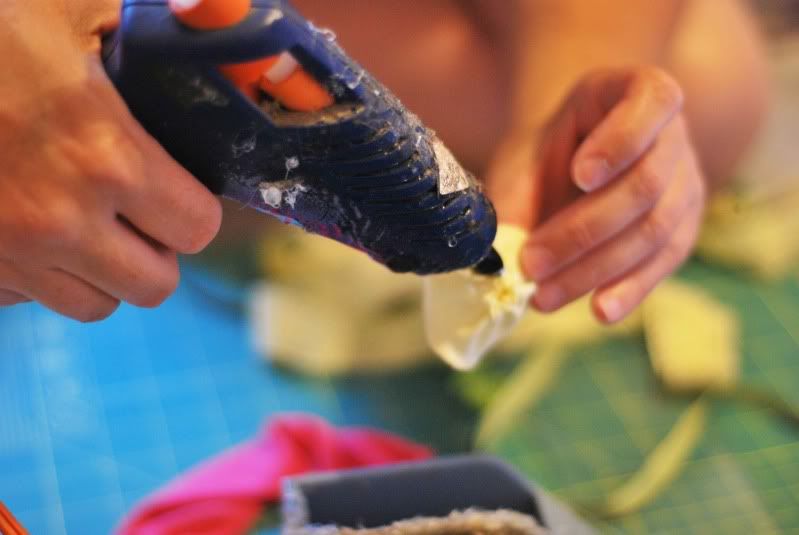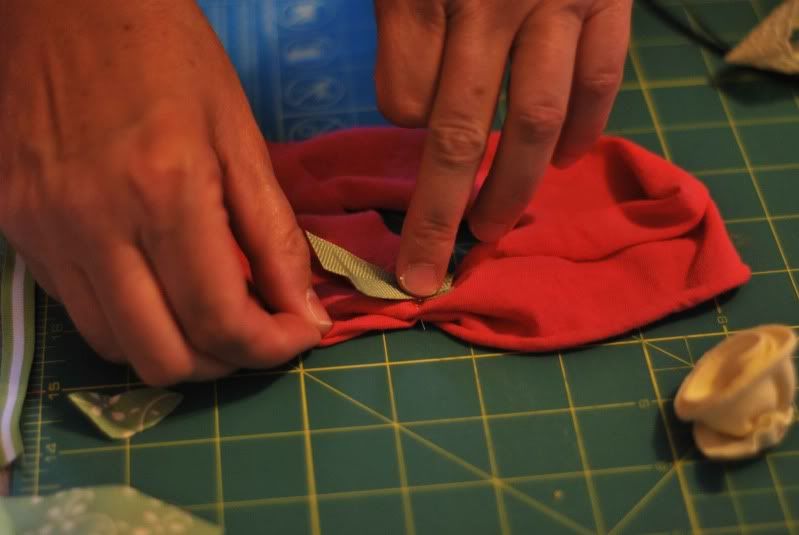 and your done! thats all! we did it in like 15 minutes!