I made a few of these books for my moms for mothers day and they were a lot of fun to make! *disclaimer though, I'm not a scrapbooker, I wish I was, but I'm not and all the stuff from the pages are just fabric, felt and scrapbook stuff I already had! You can go ahead and by cute matching stuff to make your album if you want too. I embraced my imperfections and the fact that it didn't all match and I liked it. So, whatever floats your boat! I got the idea
here
and made my own with that I had.
here's what you will need
*fabric scraps
*Felt
*Stiff felt
*Scrapbook stuff (ribbons, buttons, stickers...)
*glue stick & glue gun
*scissors
*sewing machine
*velcro, snaps or whatever you want to hold your book together
I took my stiff felt piece and cut it to the size I wanted and then pinned and sewed the fabric on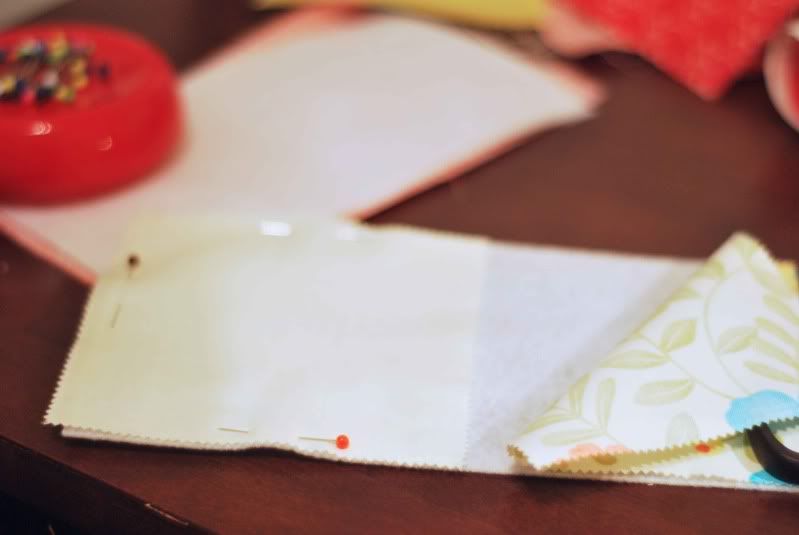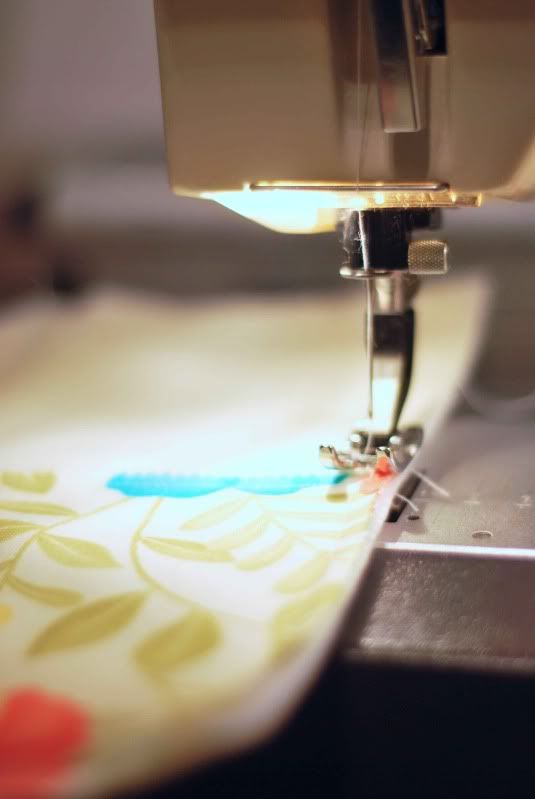 I cut my felt pieces the size I wanted and sewed them on down the middle of the book. for some reason I don't have a picture of that? bare with me here...
I wish I had those cute scissors that cute different patterns, but I don't so I cut my own squigglys.
next I took another piece of the stiff felt and covered it with fabric. I sewed it right onto the back of the book for a strap to hold it all together.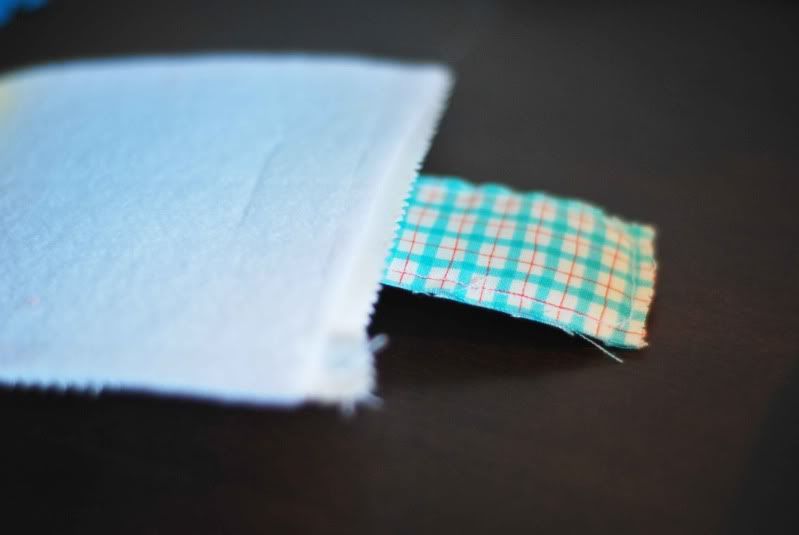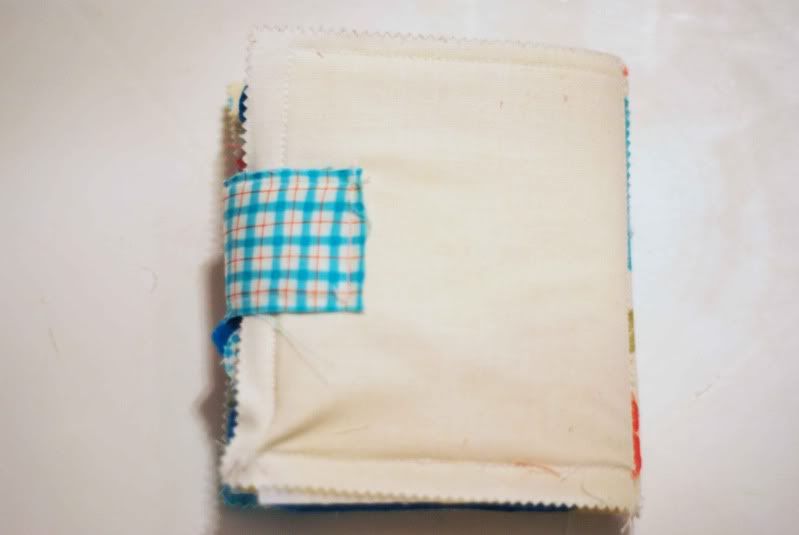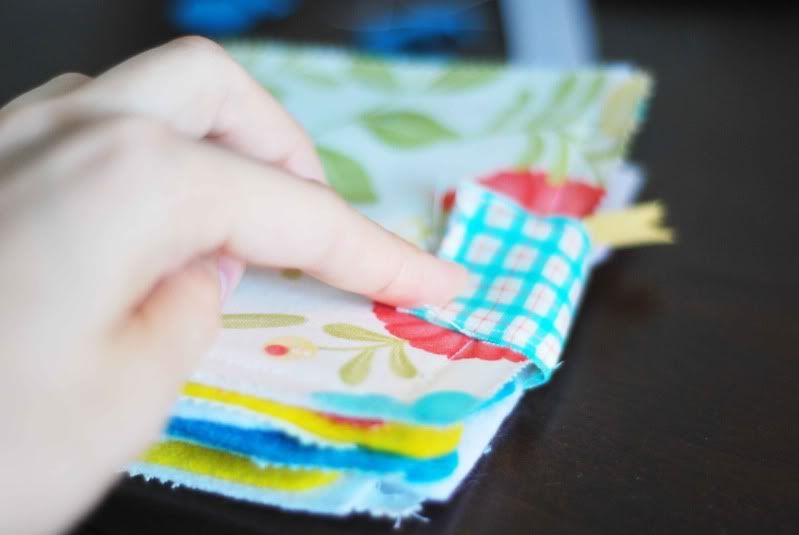 you can use whatever you want to hold it together, buttons, velcro, snaps...anything! I just used velcro on this one.
now you can start putting your book together! here are a few of my pages